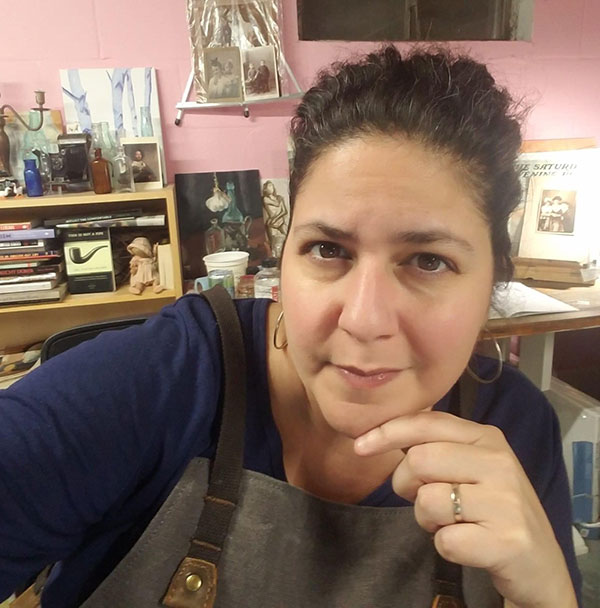 Sharon Frey works primarily in oil paint over canvas, wood and multi-surface panels. Using planar brushwork and frequent interchange of thin washes, glazes and thickly applied paint, she creates depth through multi-textured layering and color transitions.
In addition to portraiture and still life representational art, Sharon has been studying anatomical figurative art at the Art Student's League of NY. More recently, she has been dedicated to painting flesh and skin in new and interesting ways. In a series focusing only on the body, the absense of head and face alludes to what she, like many creatives describe as a "flow state". In this case, during the act of painting itself; Sharon describes this mode as a way of being fully present whilst one's thoughts are momentarily suspended. The artist attributes this newfound experience to the opportunities paradoxically afforded her during the global coronavirus pandemic. That is, when the world had suddenly stopped, and she was forced to go inward, sit still, and commit to the moment, subsequently returning this 20 yr career social worker to her passion for visual art.
Working in both realism traditions and contemporary astraction , Sharon's work reveals interest in both, overlapping forms and direction of light, as well as broader design elements of shape, line & color relationships. Signifcant influences are Lucien Freud, Euan Uglow, Jenny Saville, Alyssa Monks, Marshall Jones, Steven Assael, Aleah Chapin and Maggie Rose. Sharon agrees with the following assertion by Willem de Kooning: " Flesh was the reason oil paint was invented".